Jada discusses Elimination Communication recently in the New York Times here!
After the Times article, we got a slew of press about Elimination Communication. Listen to Jada's radio interview with Johnny Brandmeier on WGN Radio here.
Hear Jada interviewed on WGN TV talking about EC here.
 Lifetime Moms does a nice job of discussing EC also – here.
   And perhaps the ultimate complement, watch Stephen Colbert make fun of the technique here.
     Birth Day Presence wins the
     Red Tricycle 2012 Totally Awesome Awards
     for Best Parent Education Programs
     in New York City!
NY1 features us helping moms in the subways for Mother's Day 2012.
      CBS NY selected Birth Day Presence as
     Best Childbirth Classes in NYC 2012. 
She Knows Parenting  covers choosing a doctor vs midwife, and also discusses having a doula, and mentions Jada.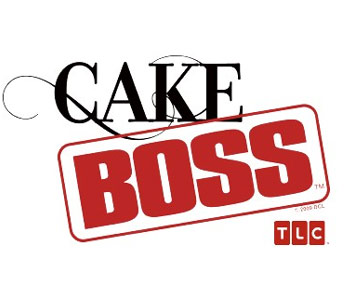 TLC's Buddy Valastro (The Cake Boss)
and his wife visit the Birth Day Presence
Park Slope Studio for a Childbirth Refresher
and Newborn Care Class.
Coco from E!'s 'Ice Loves Coco' visits
Birth Day Presence SoHo to learn how
to help her sister give birth to her 4th child.
      asks us what our favorite pregnancy beauty product is…
     NY Family Magazine interviews
     Anna about the importance of prenatal
     fitness during pregnancy.
NY Family Magazine lists us as one of the 'Classes of the Week', September 10th, 2012
See Jada featured as a pregnancy expert
A Child Grows in Brooklyn calls
The Birth Day Presence Studio
Brooklyn opening party a must-visit!
Jezebel interviews Jada
about Placenta Encapsulation
Watch Birth Day Presence on WPIX
where we are selected as 'Best PIX Birthing'
     Lamaze interviews Jada as a representative
     of the new generation of Lamaze teachers for
their 50th Anniversary Documentary.

Yelp Review 3/6/2012
My husband and I HIGHLY recommend Birth Day Presence. We are getting ready to have our baby any day now, and have had an amazing experience taking the Childbirth, Newborn Care, and Breastfeeding classes here.
For our Childbirth class, we did the weekend intensive with Caitlin. The format of the class was great – lots of hands-on activities and so forth. Most of all, Caitlin herself was what made the class so helpful. What a wonderful teacher! She was able to quickly put the group at ease so that no one felt silly asking questions and discussing (what could have been embarassing) concerns. Also, the class was a whole lot less cheezy than we had anticipated. My husband and I learned so much, gained a lot of confidence, and had a great bonding experience. Thank you, Caitlin!
We also took Newborn Care with Rosie. Again, Rosie was able to put the group at ease right away so that we all felt free to ask questions about diapers and EVERYTHING else. The class was informative and the supporting materials were especially helpful. For folks who have never changed a diaper or even held a newborn, this class was great for establishing our confidence.
Most recently, we took the breastfeeding class with Jada. You immediately feel like she is there to support you and tell the unbiased truth about breastfeeding and the potential challenges (and joys!). We don't have our baby yet, but I am sure that this class will prove absolutely essential to our success. We are prepared to remain committed to breastfeeding thanks to the information we have received and the supportive attitudes imparted by Jada in this class.
Folks – go here. It is clearly the best, worth every penny, and a wonderful experience altogether.
Sara and Nick H.
     Read our online reviews from Park Slope Parents.
     See Jada teaching a childbirth class in centerfield
     at the Brooklyn Cyclones Baseball Game.
Urban Baby announces opening of Park Slope Studio in 2008
Block Magazine discusses Birth Day Presence and the doula phenomenon.
Other mentions…